Bio Spectra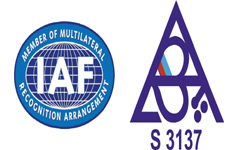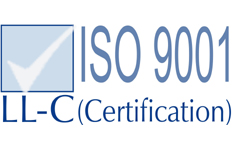 Welcome to our Website!
BIO SPECTRA is pleased to introduce themselves as the prominent manufacturer of pharmaceutical formulations in Non β Lactum, β-Lactum, Dry Syrup, Tablets & Capsules, Liquids, & all Food Supplements in the Most Modern World Class Manufacturing Plant since 2009. In the lust green , Pollution free & 100 % Excise Free Zone (MP). BIO SPECTRA ensure high standards of quality from raw material (Either from India or USA not from China) to packaging and finished products & has to provide best world Class economical Quality medicines.

BIO SPECTRA believes "Quality is not an Act is a commitment too" that over ride all other considerations. Our quality control and quality assurance professional are one of the most experienced in their field and highly qualified. There is no comprised on efficacy, stability and shelf life of our products. Quality is the watch word at BIO SPECTRA.

BIO SPECTRA Offers range of products cater to various health segments such as Anti-infective, Nutritional deficiencies – Vitamins, Nutritional food supplement, Anti - Oxidants, Iron deficiencies, Various Disorders, Ulcers, Diarrhea, Stomach Pain & worms, Asthma, Cough & Cold , Typhoid, Hypertension & Cardiac Dieses, Pain management, NSAID, Muscle relaxant, Arthritics, Haemostatic, Anti emetic, Proton pump inhibitors, Dermatological, Dental range, Life saving Drugs & Hormones etc. with exclusive packaging in Al Strip, Blister & Alu – Alu in Tablets & Capsules, Liquid & Dry Syrup, & Food Supplements.
BIO SPECTRA PLANT Approved by WHO (tablets & liquid section), schedule M GMP, ISO 9001:2008 certified. The company is backed up by team of professional, who have vast experience in Pharma field.
BIO SPECTRA offers large scale Third Party Contract manufacturing in very Competitive Prices & Loan License Facilities to other organizations. We also offer Franchise for our Ethical Division named BioSpectra & Branded Generics named PGPL and caters most of the states of our country, Company also Planning to extend its business in over Seas Markets.